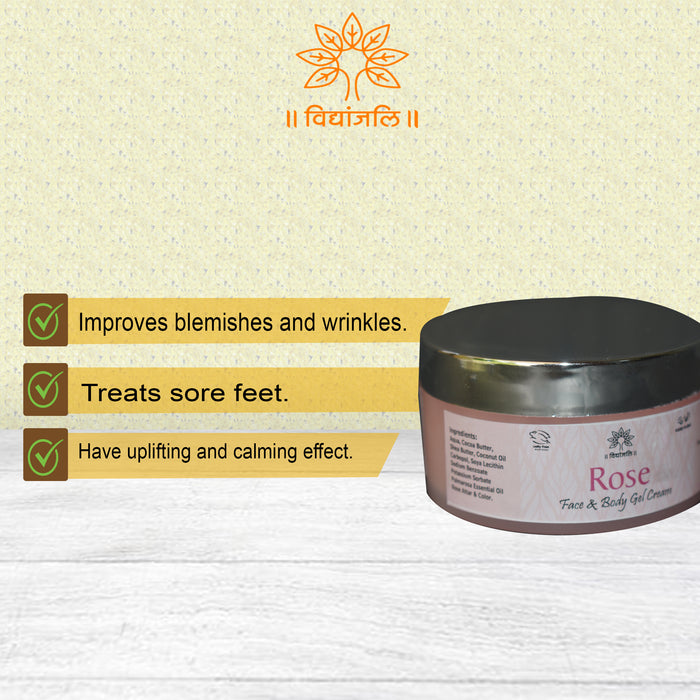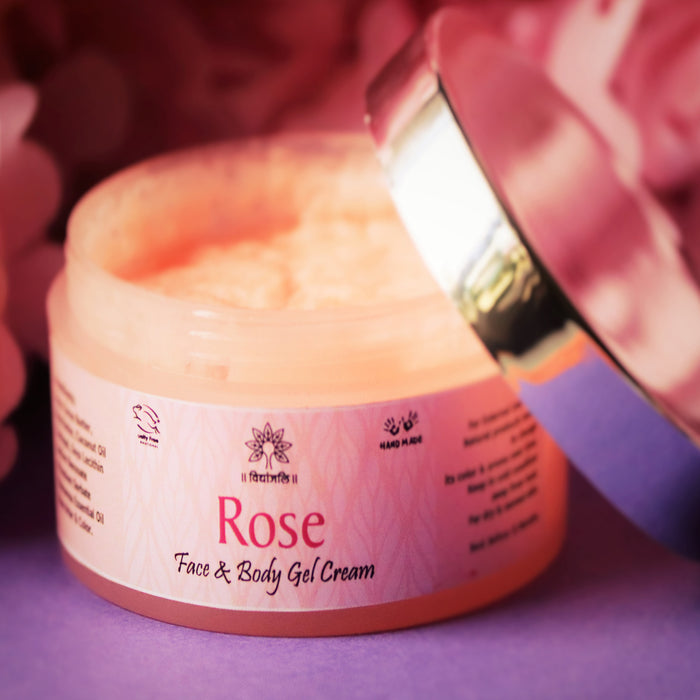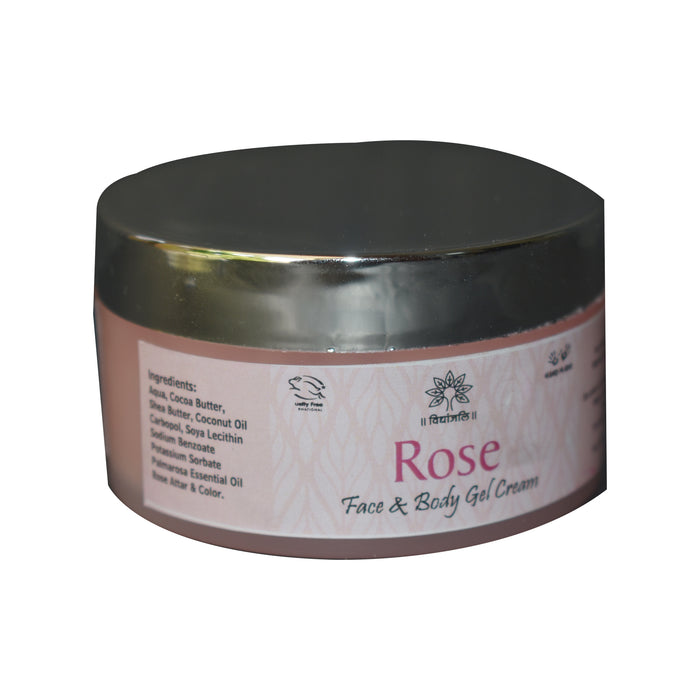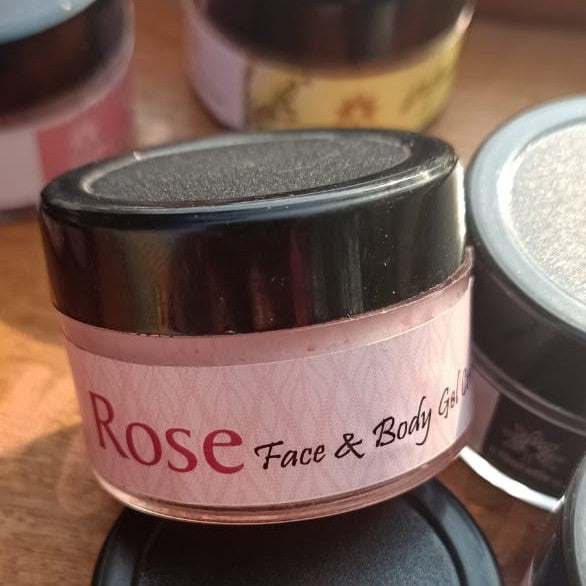 Description
---
Plamarosa Essential oil is derived from the best quality roses after distillation. Shea butter obtained from the nuts of the shea tree is full all-natural vitamin A that improves blemishes, wrinkles, stretch marks, muscle fatigue, and dermatitis. Cooling and moistening the essence of palmarosa essential oil offer relief from the mental afflictions of insecurity, grief, or defensiveness. It is also known for its ability to rejuvenate tired, sore feet, so it makes a great foot soak. Having both calming and uplifting effects, it is a tonic for the heart and mind.
Key Ingredients
---
Aqua
Shea Butter
Coconut Oil
Carbopol
Soya Lecithin
Sodium Benzoate
Potassium Sorbate
Palmarosa Essential Oil
Color: (FDA Approved, Color Code CI15850, EWG - Safe)
 Fragnance
Ingredient's Source
---
Shea Butter
Kernel of Shea Butter, Burkina Faso, Africa
Palmarosa Essential Oil
Palmarosa Essential Oil comes from the Surat region of Gujrat that is grown organically by the farmers and is extracted through steam distillation units stalled in their farms
Coconut Oil
Organic, Cold Rotary Pressed from Kangayam, Tamilnadu
Best For
---
Normal skin
Combination skin
Dry Skin
Oily Skin
Sensitive Skin
Prakriti
---
A perfect balance of Shea butter and coconut oil helps people with Vata Dosha keeping skin soft, supple and well hydrated all day long. Palmarosa oil helps in deep moisturizing, keeping the skin hydrated throughout the day and works great for Pitta Dosha.
Chakra
---
Palmarosa essential oil works on the Heart Chakra. The heart chakra is the center of love both for yourself and others. When it is in balance we give and receive love appropriately. And when out of balance we either are unable to love or we are too dependent on others to justify our love.

The Sacral Chakra is the water element in the body. Creativity, sexuality, and inner joy are housed in the sacral chakra. When it is in balance we pursue creative projects, flow with the waves of life, and have a normal sexual relationship with ourselves and others.
Zodiac
---
Aries:
They are the life of any party or gathering but entertaining others drains them of their energy. So they get prone to stress and cramped muscles which can be treated by using palmarosa oil.
Colour Therapy
---
Palmarosa Essential oil has Red prana which works as a stimulator, especially for rheumatic joints.
Seasonal Concerns
---
How To Use
---
STEP 1
One can apply this regularly after taking a shower.
STEP 2
Take sufficient amount of Rose Body Gel and apply it evenly on your face and body.
Description
---
Plamarosa Essential oil is derived from the best...
You recently viewed
Clear recently viewed