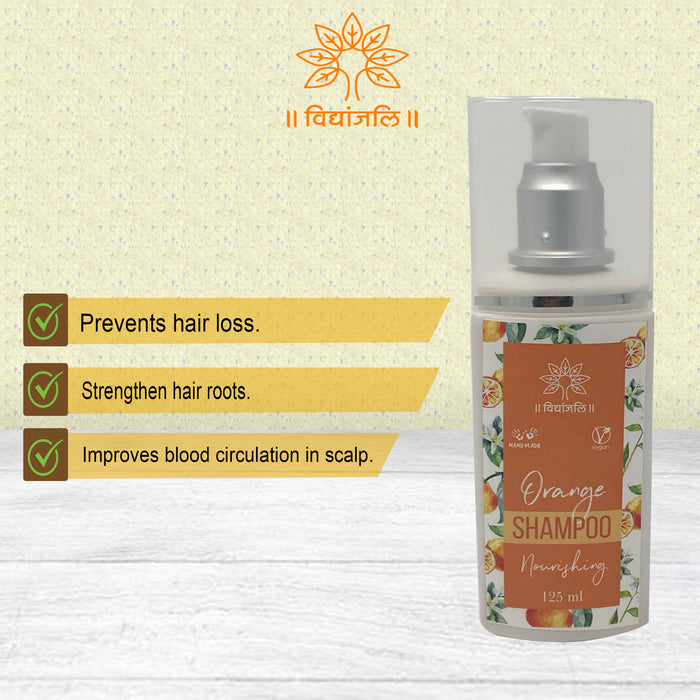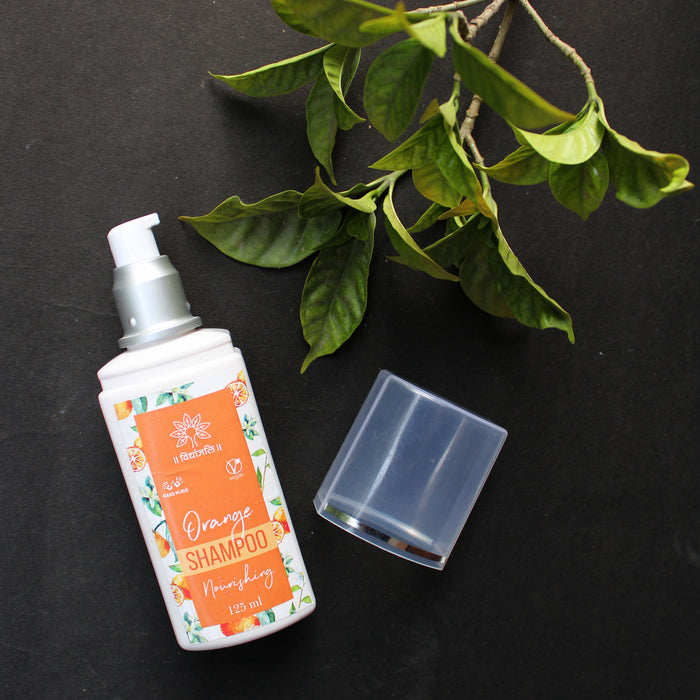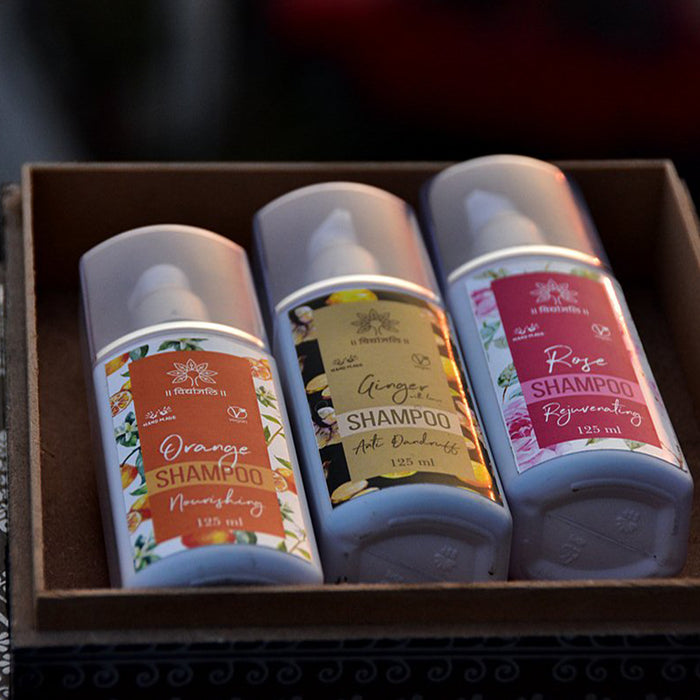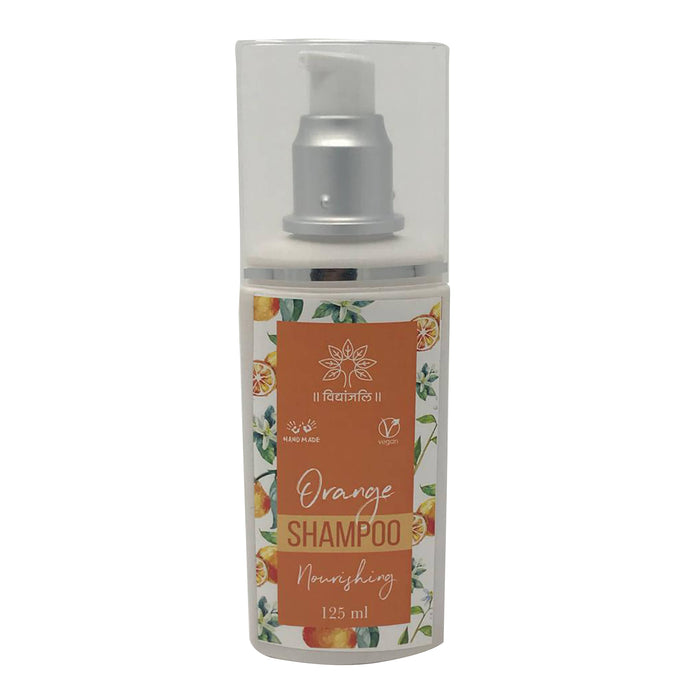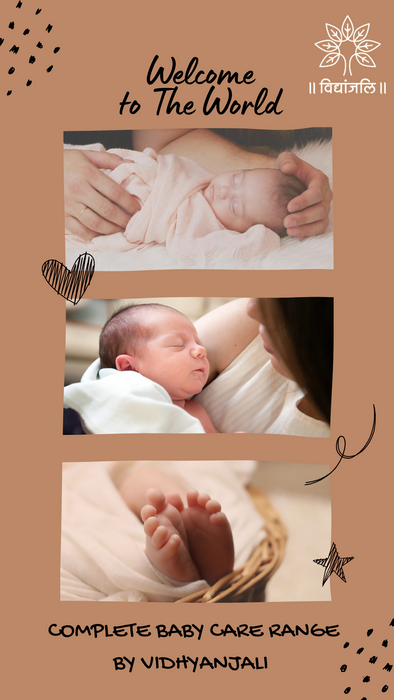 Description
---
Product Weight:
125 ml
Orange essential oil of the Orange Shampoo helps in preventing hair loss by strengthening hair roots and stimulating hair growth. Coconut oil adds luster, shine and softness to the hair. It also prevents hair breakage and split ends, contributing to hair length. The nutrients and antioxidants inside the coconut oil keeps the hair fresh and healthy. helps protect the scalp from bacterial infections which lead to hair loss. It also improves the circulation of blood flow in the scalp. The citrus aroma of orange shampoo enhances the mood.
Key Ingredients
---
Aqua
Coconut Oil
Orange essential oil
Color:CI15850 (FDA Approved)
Ingredient's Source
---
Coconut Oil
Organic, Cold Rotary Pressed from Kangayam, Tamilnadu
Orange essential oil
asdasd
Best For
---
Normal skin
Oily skin
Combination skin
Prakriti
---
Orange essential oil works best for Kapha Dosha making the skin, smooth and soft, and removes congestion from organs and tissues including mind. Coconut oil along with a combination of other oils, helps to deeply moisturize skin along with clearing the scalp off of dirt and extra sebum.
Chakra
---
The Sacral Chakra is the water element in the body. Creativity, sexuality, and inner joy are housed in the sacral chakra. When it is in balance we pursue creative projects, flow with the waves of life, and have a normal sexual relationship with ourselves and others. Excessive sacral chakra leads to excessive sexuality and an inability to get real work done because we are constantly pursuing new creative stuffs. Too little of the sacral chakra and we lean towards frigidity in both sexuality and personality.
Zodiac
---
Aries:
Aries demonstrate a courageous and industrious nature. However, their determination and pioneering spirit can sometimes cause them to seem impatient and overly assertive. The best essential oil to balance their enthusiasm is the calming and cooling Orange (Citrus sinensis). Orange's harmonizing, uplifting energy can help relieve stresses of any kind and ease the excesses of ego-driven frustrations.
Colour Therapy
---
Orange and Yellow colour of Orange essential oil helps in treating Neurological problems like mental tiredness or stress and improves blood circulation in the body. It also keeps one grounded and control anxiety. It also has Green prana which helps in overall cleansing.
Seasonal Concerns
---
Orange shampoo helps in preventing hair damage and breakage. The presence of coconut oil in orange shampoo provides a good nourishment to dry and damaged hair.
How To Use
---
STEP 1
Rinse your hair thoroughly with water.
STEP 2
Use sufficient amount and massage scalp and hair gently.
STEP 4
For oily hair, repeated application is required.
Description
---
Product Weight:
125 ml
Orange essential oil of the Orange Shampoo helps in preventing hair loss by strengthening hair roots...
You recently viewed
Clear recently viewed