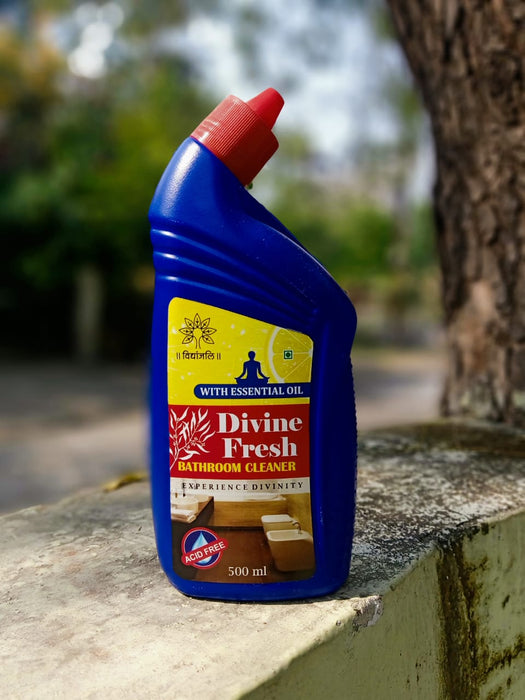 Divine Fresh Bathroom/Toilet Cleaner - 500 ML
Divine Fresh Bathroom/Toilet Cleaner (Indulge in Divinity) has following characteristics:-  
A truly herbal formulation that is not only antimicrobial but it can easily removes hard-water stains and is eco-friendly as well as non-toxic in nature 
Divine fresh toilet cleaner is completely made from plant-based ingredients like Citronella Essential Oil and Eucalyptus Essential Oil which are known to be a powerful cleansing agent and also a deodorizer
Hard on germs yet gentle on environment. It can clean your toilet bowl, tiles, sink and bathtub with ease.
Safe for your and your loved ones. It is made of ingredients which are safe for your skin, lungs and other body organs that will keep your kids and pets safe and healthy  
The refreshing aroma of Citronella & Eucalyptus Essential oil has a pleasant odor, it can increase oxygen and gets rid of the damp odor that is common in toilets.
Divine Fresh Bathroom/Toilet Cleaner (Indulge in Divinity) has following characteristics:-  
A truly herbal formulation that is not only antimicrobial but it can...