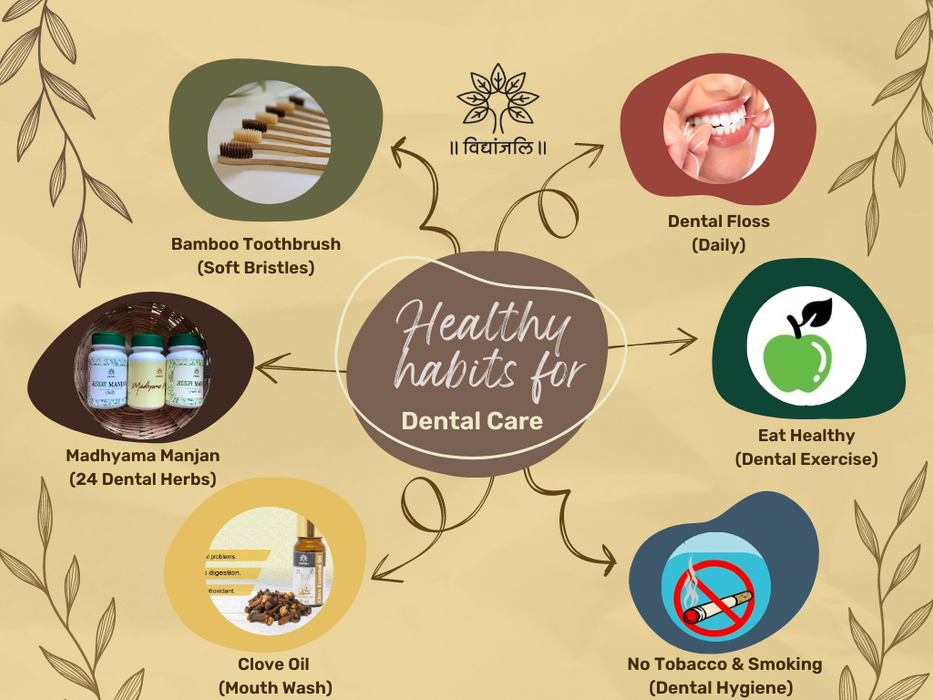 Clove Essential Oil/ Laung Essential Oil - 10 ML
Description
---
Product Weight:
10 ml
Clove has been used for years in dental preparations, candy, and gum for its flavor and ability to cleanse the mouth, yet it provides a myriad of benefits. Its main chemical component, eugenol, makes it a very stimulating and energizing essential oil that can be used as a warming massage oil. Clove contains powerful antioxidant properties and supports cardiovascular health when taken internally. As a cooking spice, clove adds a spicy flavor to any dish or dessert while providing internal health benefits. One drop can clean the teeth and gums while promoting fresh breath. Clove has the astounding ORAC value of 290283 units. This means that per gram cloves contain 30 times more antioxidants than blueberries which have a value of 9621. The oil of cloves significantly enhanced gastric mucus production, which protects the lining of the digestive tract and prevents erosion that contributes to gastritis and ulcer formation. Use only in very low dilution (less than 0.5%). Do not apply directly to delicate skin or near eyes or mucous membranes, even in dilution.

Caution: Clove oil is dermotoxic. Some people are very sensitive to clove essential oil.
Key Ingredients
---
100% Clove Oil extract
Ingredient's Source
---
100% Clove Oil extract
By cold pressed organically grown clove plants (buds) grown in Karnataka, India
Best For
---
Normal skin
Oily skin
Combination skin
Dry skin
Prakriti
---
Clove essential oil works on the Vata Dosha. It helps in increasing digestive fire, flushing toxins, increasing internal heat and strengthening circulation. It is contraindicated in very high Vata conditions such as dehydration or inflamed mucous membranes.
Chakra
---
Clove essential oil helps in balancing Heart and Solar Plexus Chakras.

The heart chakra is the center of love both for yourself and others. When it is in balance we give and receive love appropriately. And when out of balance we either are unable to love or we are too dependent on others to justify our love.

The solar plexus chakra is a source of power, digestion, and self-awareness. This is the part of the body where there is fire. When the Solar Plexus is in balance, we have optimal digestion, excellent self-awareness, and appropriate assertiveness.
Zodiac
---
Capricorn:
Capricorns are some of the most patient people one will come across. Aside from being patient, they're down to earth and funny. The average Capricorn is a rather optimistic individual who regularly looks on the bright side of situations. Capricorns are also known for having warm and caring personalities. Their personalities are most closely associated with warm scents with a hint of spice.
Colour Therapy
---
Clove Oil stimulates the Red colour, which is further used to stimulate and increase the action of arterial blood. Hence, things which are red, such as Capsicum, cloves, balsam of Peru, red cedar and musk, etc are used for stimulating oxygen in the blood.
Benefits
---
How To Use
---
STEP 1
It is strongly recommended to dilute it with a carrier oil (any other massage oil) before applying on to the skin.
STEP 2
For Tooth Ache- dip a cotton swab into the oil and water mix and place it over the gums at the point of the pain.
STEP 3
For Disinfecting air/Building immunity and controlling blood pressure- Add a few drops in water to your diffuser to deodorize rooms for fresh air quality.
STEP 4
For Skin Health/Acne- take 3 drops clove oil and mix with 2 teaspoons maple syrup. Mix together and wash your face as usual.
STEP 5
For Cold/flu- Mix clove oil with coconut oil and rub it on your neck and chest for natural antioxidant protection
Caution
---
Caution 1
Consuming clove oil can be dangerous for children and may lead to seizures, liver damage, and fluid imbalances. Avoid clove oil during pregnancy and lactation.
Caution 2
For external use only. Keep away from eyes.
Description
---
Product Weight:
10 ml
Clove has been used for years in dental preparations, candy,...
You recently viewed
Clear recently viewed