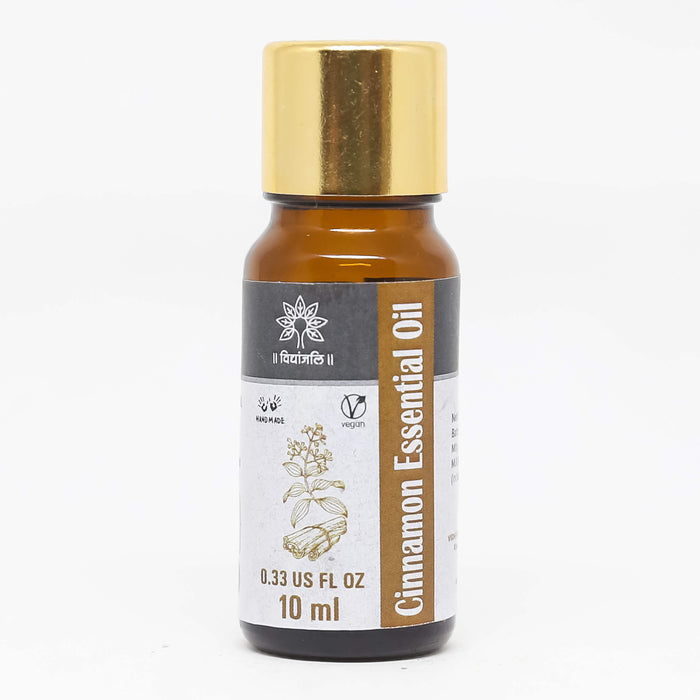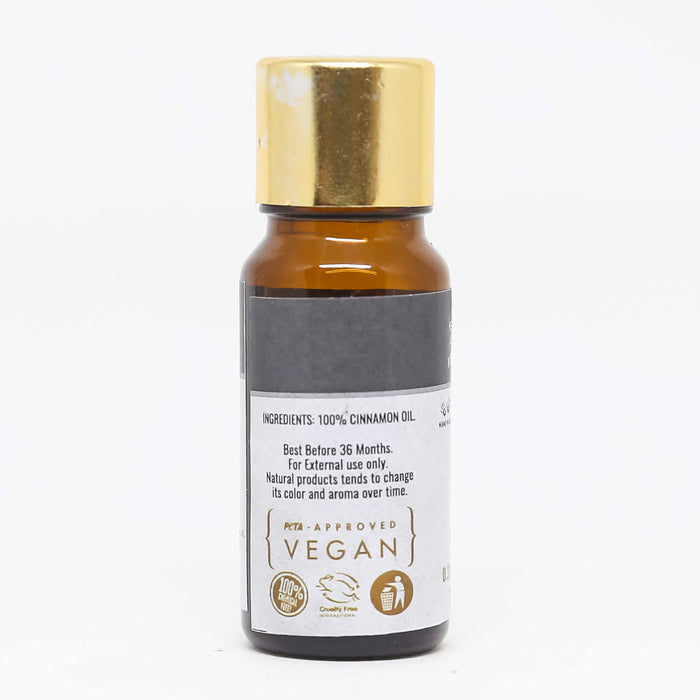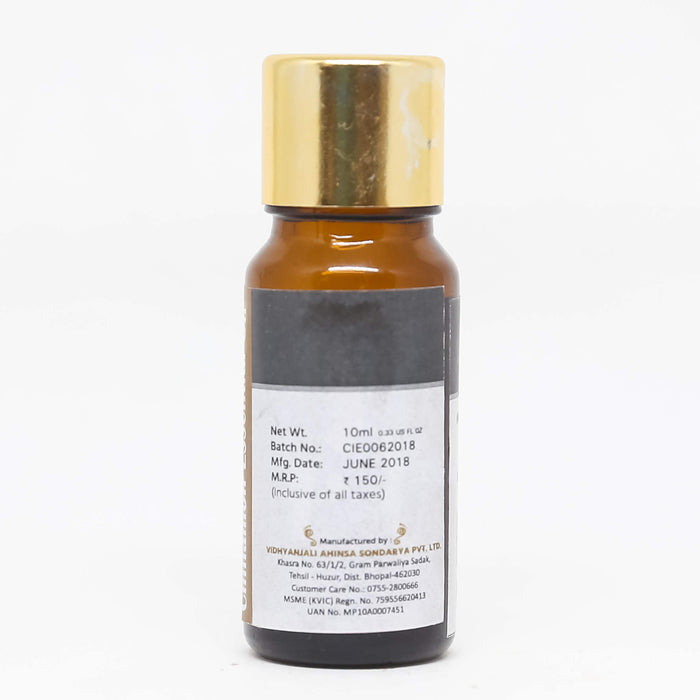 Cinnamon Essential Oil - 10 ML
Description
---
Product Weight:
10 ML
Cinnamon Oil has antiviral, antifungal, antimicrobial and antibacterial properties which help in diminishing hair related problems. Cinnamon contains blood-thinning compounds that enhance blood circulation. It alleviates aches, pains, and stiffness in the muscles and joints, reduces acne, rashes, and infections. The oil is also used in aromatherapy applications and is known to diminish the feelings of depression and faintness and to strengthen immunity. Cinnamon has been part of the traditional Ayurveda for years because of its medicinal uses for diseases like diarrhea, menstrual cramps, colds, and flu.
Key Ingredients
---
100% natural Cinnamon Oil
Ingredient's Source
---
100% natural Cinnamon Oil
Wild Crafted from the bark of cinnamon tree grows near Colombo, Srilanka
Best For
---
Normal skin
Oily skin
Combination skin
Sensitive skin
Prakriti
---
Cinnamon (tweak) essential oil works best for Kapha Dosha making the skin, smooth and soft and removes congestion from organs and tissues including the mind.
Chakra
---
The Sacral Chakra is the water element in the body. Creativity, sexuality, and inner joy are housed in the sacral chakra. When it is in balance we pursue creative projects, flow with the waves of life, and have a normal sexual relationship with ourselves and others.
Zodiac
---
Capricorn:
Capricorns are some of the most patient people you'll come across. Aside from being patient, they're down to earth and funny. The average Capricorn is a rather optimistic individual who regularly looks on the bright side of situations.

Capricorns are also known for having warm and caring personalities. Their personalities are most closely associated with warm scents with a hint of spice.
Colour Therapy
---
Orange and Yellow color of oil helps in treating Neurological problems like mental tiredness or stress and improves blood circulation in the body.
Benefits
---
- It works great for skin rashes/allergies due to weather change, like dryness, flakiness, redness or rashes.
How To Use
---
STEP 1
It is strongly recommended to dilute it with a carrier oil (any massage oil) before applying on the skin.
STEP 2
For Sore Throat: Put 1 drop of Cinnamon essential oil in a hot cup of water or tea and drink slowly to soothe your throat.
STEP 3
Put 2–3 drops in a spray bottle for an effective cleaning spray.
STEP 4
For cold achy joints in winter- Dilute with a carrier oil and then apply to joints.
STEP 5
For Menstrual Cramps- Start massaging on abdomen a week before the expected date.
STEP 6
For Diabetes- Add a few drops of Cinnamon Essential Oil to 50ml water and take it twice a day. 
STEP 7
For Weight loss- Unstable blood sugar can lead to overeating, low energy, and weight gain, but adding a few drops of cinnamon oil to fruit, tea, oats, baked goods or smoothies helps slow the rate at which glucose is released into the blood.
Caution
---
Caution 1
Do not apply directly on the skin.
Caution 2
For external use only. Keep away from eyes.
Description
---
Product Weight:
10 ML
Cinnamon Oil has antiviral, antifungal, antimicrobial and antibacterial properties which help...
You recently viewed
Clear recently viewed