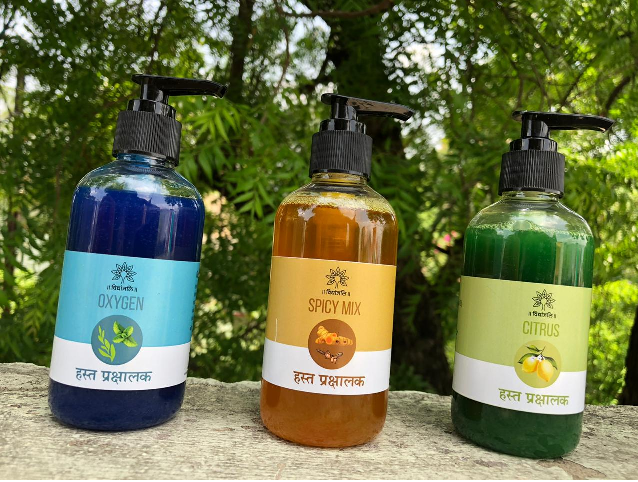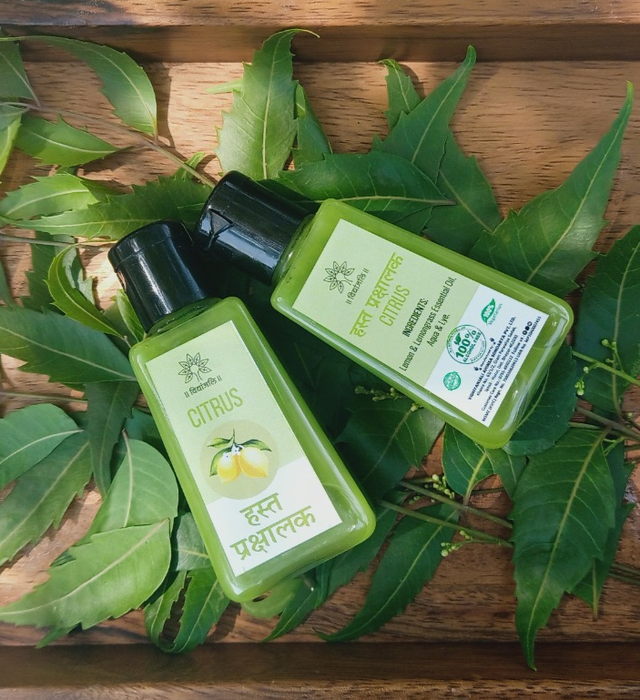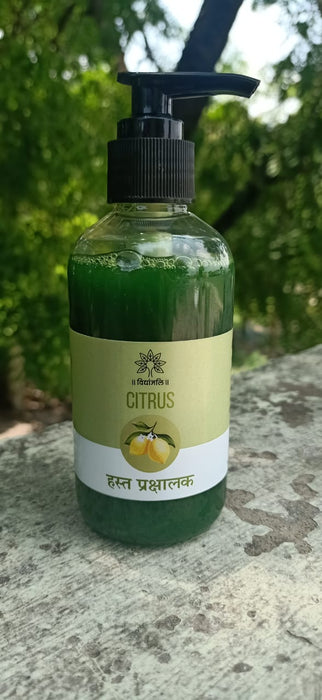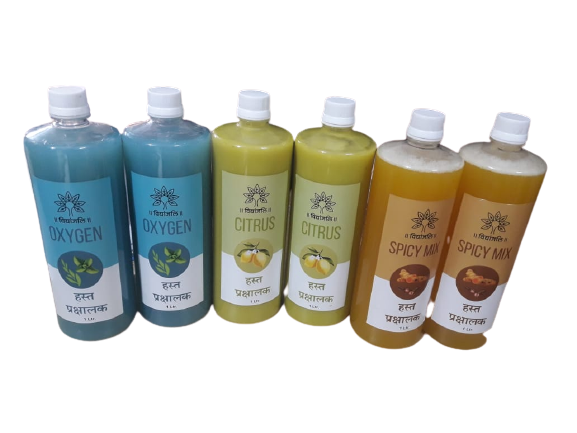 Hasth Prakshalak - Citrus Lemon
Non Alcoholic Hasth Prakshalak - 200 ML & 30 ML 
Ingredients: Lemongrass & Lemon Essential Oils, Aqua, Lye & Color (FDA Approved, Color Code CI61545, EWG - Safe)
Important Information:

Vidyanjali's 'Hasth Prakshalak' is not an option for washing hands with soap. It has not been tested in any laboratory to determine hand sanitizer efficacy against viruses such as the Coronavirus. The World Health Organization guidelines require that hand sanitizers contain at least 60% alcohol, which is not in Vidyanjali's 'Hasth Prakshalak' (hand sanitizer) as it is 100% alcohol free. Before using any such household products for the prevention of Coronavirus, be sure to consult your health practitioner.
Non Alcoholic Hasth Prakshalak - 200 ML & 30 ML 
Ingredients: Lemongrass & Lemon Essential Oils, Aqua, Lye & Color (FDA Approved, Color Code CI61545, EWG - Safe)
Important...